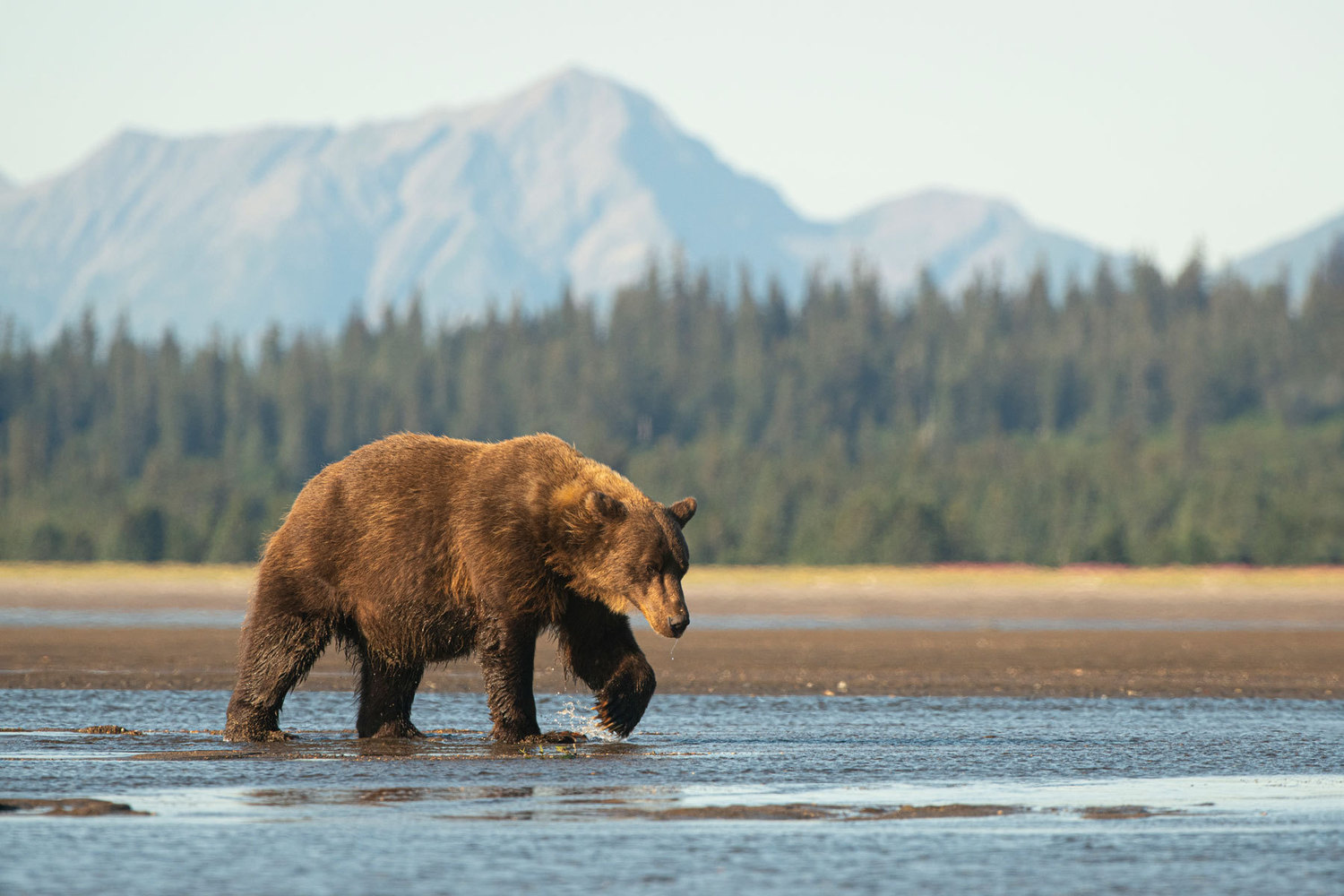 Birds
"Seeing a bald eagle in Alaska is pretty much like seeing a seagull anywhere else," explains Woodford. "They're fun to watch and they're everywhere. So you don't have to pay money to go on a tour. We've actually found that wildlife viewing and birdwatching is a bigger industry than hunting here."
He recommends heading down to Haines for the annual Bald Eagle Festival in mid-November. There you'll find thousands of the national bird congregating in the area for an unusually late salmon run along the Chilkoot River.
Along the southwestern edge of the Kenai Peninsula, the town of Homer is another bald eagle hotspot. The 4.5-mile-long Homer Spit, jutting out into Kachemak Bay, was once home to Jean Keene — the legendary 'Eagle Lady.' For decades she would hold court for thousands of the birds, feeding them and turning the region into an international tourist attraction. Although edible handouts were outlawed within city limits in 2006, Keene was granted an exemption and continued providing meals to her avian friends until her passing in 2009.
Set sail across the bay and you'll be transported to the magical confines of Halibut Cove. You'll probably even encounter some otters along the way. The former fishing village is now a self-contained community holding a seafood restaurant, a floating post office and the Stillpoint Lodge — a luxury resort perched high atop a hill, affording prime viewing of the winged natives. Among them: whiskered auklets, red-legged kittiwakes, and McKay's buntings.
For those favoring seabirds such as puffins and albatross, you'll need to fly out to the Seward Peninsula. Woodford advises an excursion to the region's primary hub of Nome sometime around June. "There's around 300 miles of road with exceptional wildlife viewing and 24 hours of daylight," he says. "It's wide open country. And you'll even see a bunch of muskox and caribou while you're up there."